Diversity and inclusion
We believe that teams drawn from many different backgrounds contribute to better decision-making, happier employees and improved performance. This is why we try to ensure that our workforce reflects the society in which we live and work. This is not always easy, but we are working hard on it. A diverse workforce not only achieves better results, but also helps us to attract the best people in the labour market, and to build a long-term bond with our customers.
No diversity without inclusion. Everyone at VodafoneZiggo makes a unique and valuable contribution to our organisation based on his or her background, and is seen, heard and valued. The following four principles direct our policy on diversity and inclusion:
Diversity and inclusion are good for our people, our customers and society. They contribute to better results and positive long-term impact.

What someone earns depends on his or her job or scale. We do not discriminate on the basis of gender, origin, beliefs or preferences.

Everyone sits in the driving seat of his or her own career. Our new learning platform and new performance management system focus on development and internal mobility.

Our managers want the best for our people. They treat everyone with respect and without prejudices.
At VodafoneZiggo, we strive towards diversity in the broadest sense of the word. To provide a sense of focus and in order to be able to make a real difference, we concentrate on these four themes in particular:
Gender equality

LGBTI+

People at a distance from the labour market

Ethnicity
A great deal of research has shown that a good male-female balance in organisations leads to better decisions, greater creativity and more innovative solutions. Historically, the number of women working in the telecommunications sector has been relatively low. That is why we are working hard to improve gender distribution in all positions and departments in – and at all levels of – our organisation. In 2019, for example, we joined the 'Talent to the Top' initiative, which involves a pledge to ensure more women advance to the top. In 2020, we received the 'Talent to the Top' Diamond Award for our efforts in the field of gender equality, which is a nice accolade that shows we are on the right track. However, we are not there yet. We want to use clearly-formulated policy and specific goals to ensure we keep making progress. For example, we aim to have 30% women at the top by 2021 and 40% by 2025.
To ensure talent can advance equally, our training programme Discover Traineeship – which gives young talent in our organisation the chance to grow – aims to have a 50/50 male-female ratio. We also invest in counselling and support of employees who are returning from a leave period.
| | | | |
| --- | --- | --- | --- |
| | Target 2021 | Result 2020 | Result 2019 |
| Percentage of women in top management   | 32% | 29% | 28% |
| Percentage of women in sub-top   | 30% | 24% | 22% |
| Percentage of women in the entire organisation   | 30% | 29% | 28% |
| Percentage of women taking part in Discover traineeship   | 30% | 50% | 50% |
VodafoneZiggo has an active LGBTI+ community. A large, close-knit group of colleagues have come together in our Queers Connected network. They organise training courses, networking meetings and events to raise awareness and connect people with each other. Unfortunately, this group has been badly affected by COVID-19. Whereas normally we would primarily work on visibility and connection, among other ways through our presence at the Utrecht Gay Pride and Purple Friday, these events could only take place online this year. This resulted in a different experience for our people and less visibility.
At VodafoneZiggo, we feel it is important to speak out. This is why we support a range of LGBTI+ initiatives. We sponsor the Utrecht Gay Pride festival. We are a member of the Pride Business Club and an ambassador for Workplace Pride.
People at a distance from the labour market
People at a distance from the labour market do not always find it easy to find a fulfilling job. At VodafoneZiggo, we want to change this situation with concrete objectives. We view recruiting people at a distance from the labour market as more than just a statutory obligation based on the Participation Act under the title 'Social Return on Investment' (SROI). We believe it is important to offer opportunities to people at a distance from the labour market. This is why each year we want to be able to offer a fulfilling job to people at a distance from the labour; a job in which they can be part of regular teams and thus make a valuable contribution to our organisation. Unfortunately, we were unable to achieve our goal of 90 people in 2020. The advent of COVID-19 has had major consequences for this target group too. This group needed additional support and counselling that we were not always able to offer because of the social distancing created by the pandemic. We did however deploy more coaches to support this vulnerable target group where possible.
| | | | | |
| --- | --- | --- | --- | --- |
| | Target 2021 | Result 2020 | Result 2019 | Result 2018 |
| Total number of hired employees at a distance from the labour market   | 100 | 70 | 87   | 50   |
We collaborate with such external parties as the Lucile Werner Foundation, Onbeperkt aan de slag , The Young Digitals, EnergieQ Sterk Sociaal, Diversity at Work, Complementair and De Normaalste Zaak to ensure that this group's integration is as successful as possible. Special in-house job coaches provide guidance to employees with their work.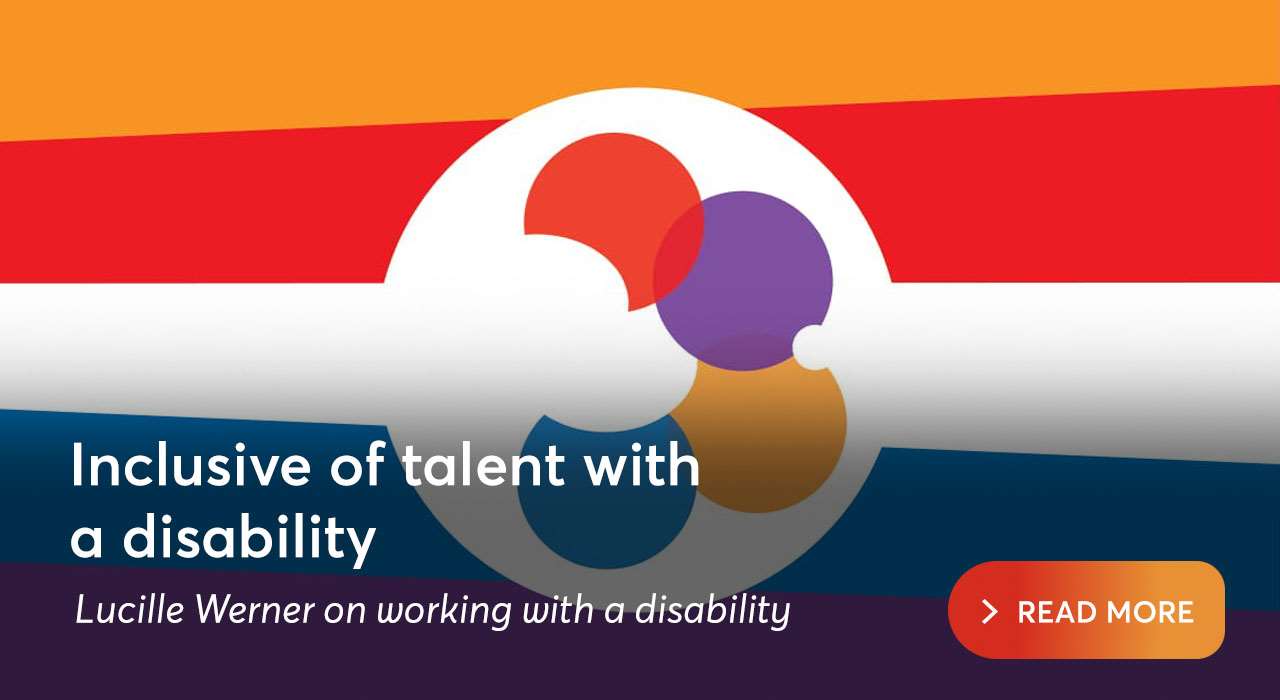 Every year, the TNO research institute assesses the policy we pursue for hiring and guiding these people. They present their results in the Prestatieladder Socialer Ondernemen (Performance Ladder More Social Entrepreneurship), a measuring instrument that shows how well a company scores on social issues. The higher it is on the ladder, the better a company is performing. In 2020, we achieved the 'aspiring status' and in 2021 are aiming for Rung 1.
VodafoneZiggo is a Dutch company that is part of an international organisation with business locations in almost all parts of the world. People from many cultural and ethnic backgrounds work together on the work floor. We believe that it is important that everyone feels at ease and to feel that everyone feels heard, seen and valued. Important communication from the management team is always in English and Dutch to ensure that we don't exclude anybody.
We want people to be aware of each other's cultural customs and traditions and to understand and respect each other. This is why we communicate with each other about this, for example during Christmas, Passover and Ramadan. Our offices have quiet spaces available that our people can use to do what is necessary based on their religious beliefs in peace and quiet. We also have a partnership with the Refuge and Talent hub, within which we teach asylum permit holders to programme with the help of a mentoring programme. Our employees give lessons to asylum permit holders there.
Attracting and retaining talent
Although we make good progress each year towards achieving a diverse and more inclusive workplace, there is always room for improvement. By continually developing our recruitment policy and actively searching for talent in underrepresented groups, we can continue this positive change. At VodafoneZiggo, we select people based on their personality and qualities. We use smart data to prevent prejudices during selection as much as possible and are being trained by independent consultancy firm Energique to deal responsibly with unconscious prejudices. We adjust our vacancy texts to ensure that underrepresented groups also see us as an attractive employer.
The need for diversity and inclusion must register in the hearts and minds of our people in order to become permanently embedded in our organisational culture. This is why we are always working on raising awareness about the need for a diverse and inclusive working environment. One way we do this is to provide awareness training courses every other year. Example: in 2019, our managers received training about unconscious prejudices and about how to recognise and eliminate them in discussions with (new and other) colleagues.  
We have started working on a survey for all our staff. We worked with Strategy Insights & Integration to carry out the first pilot project. In 2021, we aim to conduct the survey in anonymised form throughout the entire organisation. The questions are on gender and sexual identity and on how people identify themselves in terms of origin, safety and equal opportunities. 
In November 2020, we organised our People, Planet, Progress festival. This was an multi-day online festival that aimed to inform our people about and involve them in our new CSR strategy via webinars, presentations and online workshops. As one of our strategic pillars, the theme of diversity and inclusion was spotlighted in detail. You can read more about the festival in the chapter 'Impact via our people'.