Technological solutions for society
Technology helps people to move forward. It enables people to actively participate in society and to feel connected. Technological solutions can even improve people's lives, for example by giving them care remotely so that they can stay in their own home longer. Technology can have a positive impact on the environment too. Energy and CO2 are saved, because digital possibilities enable people to work from home. Or because sensors can be used to organise transport and other processes more efficiently. There are numerous examples of how digital technology can be used as a solution for social challenges. Our network and our products, services and collaborations with social partners form the foundations upon which everything is built.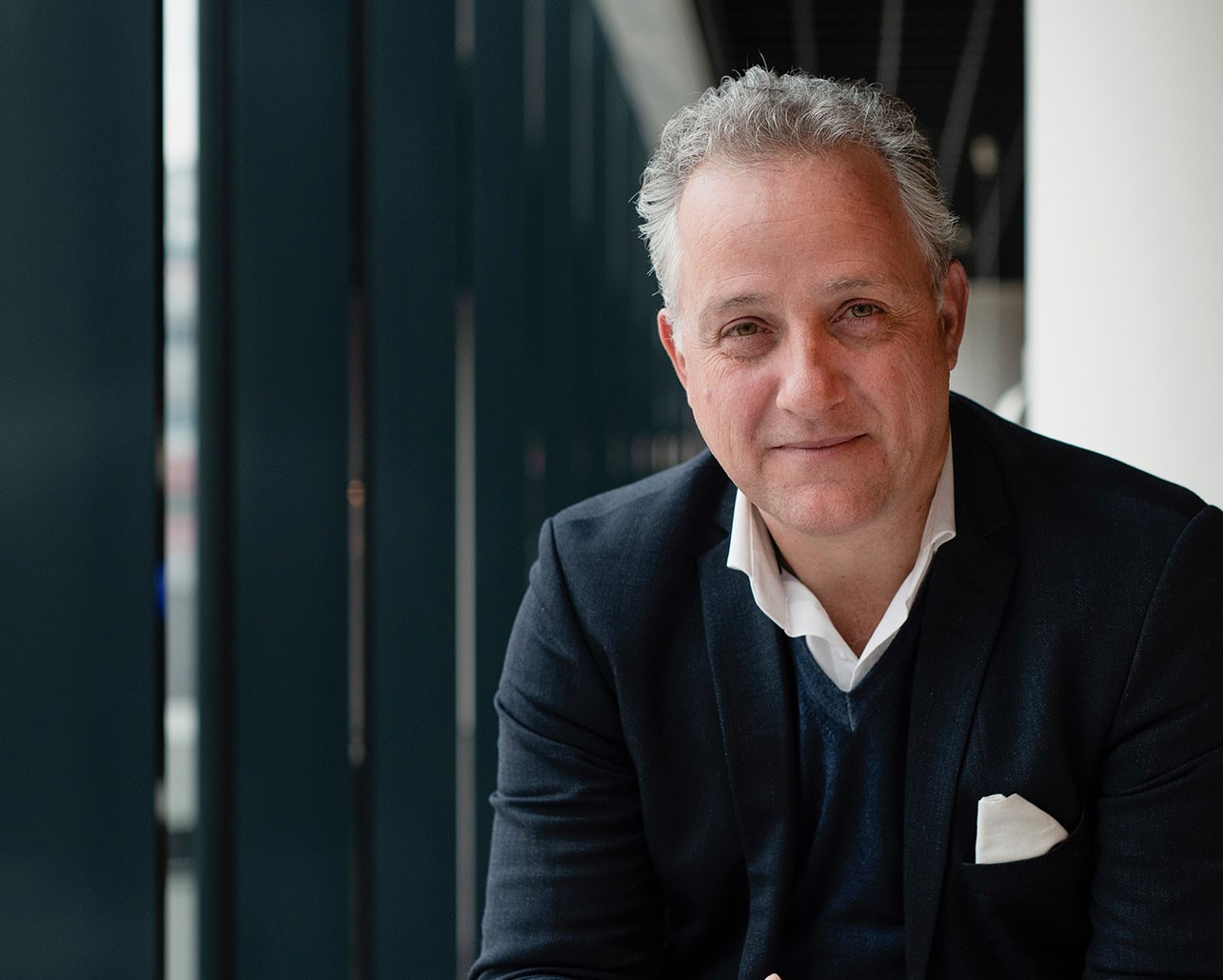 "Whether our customers are governments, multinationals, NGOs or self-employed persons, all of them want to move forward. To innovate. To dream and dare to dream. To help their customers, citizens and clients move forward. We support them with that process. Every step of the way, to help them turn their ambitions into reality. And to help the world move forward. In the field of the Internet of Things, we are developing – together with our partners in our 5G HUB in Eindhoven  – innovations that are shaping the healthcare sector, the business community and the society of tomorrow.
In 2020, there was a boom in flexible working out of necessity. As a result of the coronavirus pandemic, we started working from home en masse and our children were suddenly going to school from home. For all of our customers, we were on hand to help them with this transition. In our Smarter Working solutions, we provide a combination of various technologies, thereby bring the ideal working environment one step closer."
John van Vianen
Executive Director Business-to-Business
The pressure on healthcare workers has never been so high as it was in 2020. The number of hospital admissions shot up during both the first and second coronavirus waves. Hospitals struggled with overcrowding, staff shortages due to illness and a lack of protective materials.
At such crucial times, it is of vital importance that healthcare workers can fully concentrate on caring for their patients, without having to worry about whether there are still enough beds, wheelchairs, blood pressure monitors or infusion pumps available. Working with Repoint, we provide an IoT solution that keeps precise track of which resources are on hand and what their status is.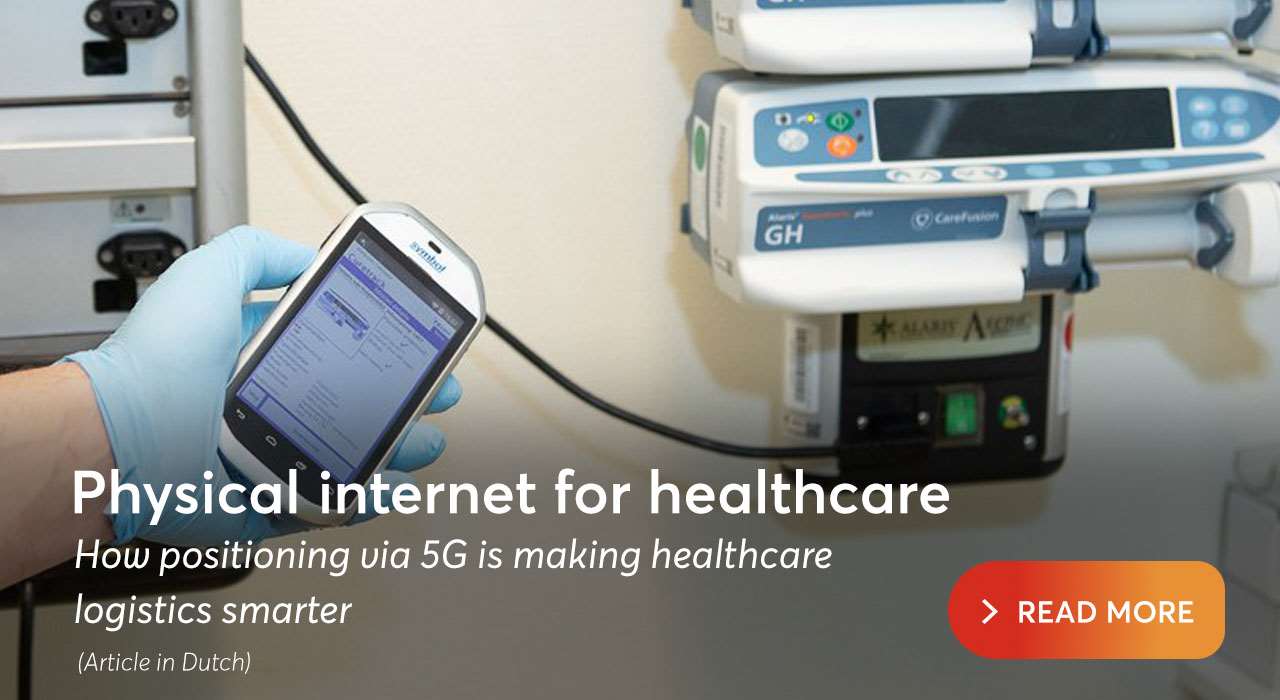 DreamLab – using smartphones to accelerate medical research
In June 2020, the Vodafone Foundation launched DreamLab in the Netherlands. DreamLab is a free app that uses the combined processing power of smartphones to speed up research in such areas as cancer and COVID-19. The mobile phones form a supercomputer together and analyse the data from research projects. DreamLab works with internationally renowned research institutes such as Imperial College London, AIRC and The Garvan Institute and helps, for example, to find effective combinations of medicines. Users decide themselves which research they want to support. The app informs them about the research and they can follow the progress and the results via the news messages. While charging, the phone calculates small parts of a research project and sends the results back to the research team. The more people that use DreamLab, the faster the medical research is completed. The app now has 34,161 users in the Netherlands and one million worldwide.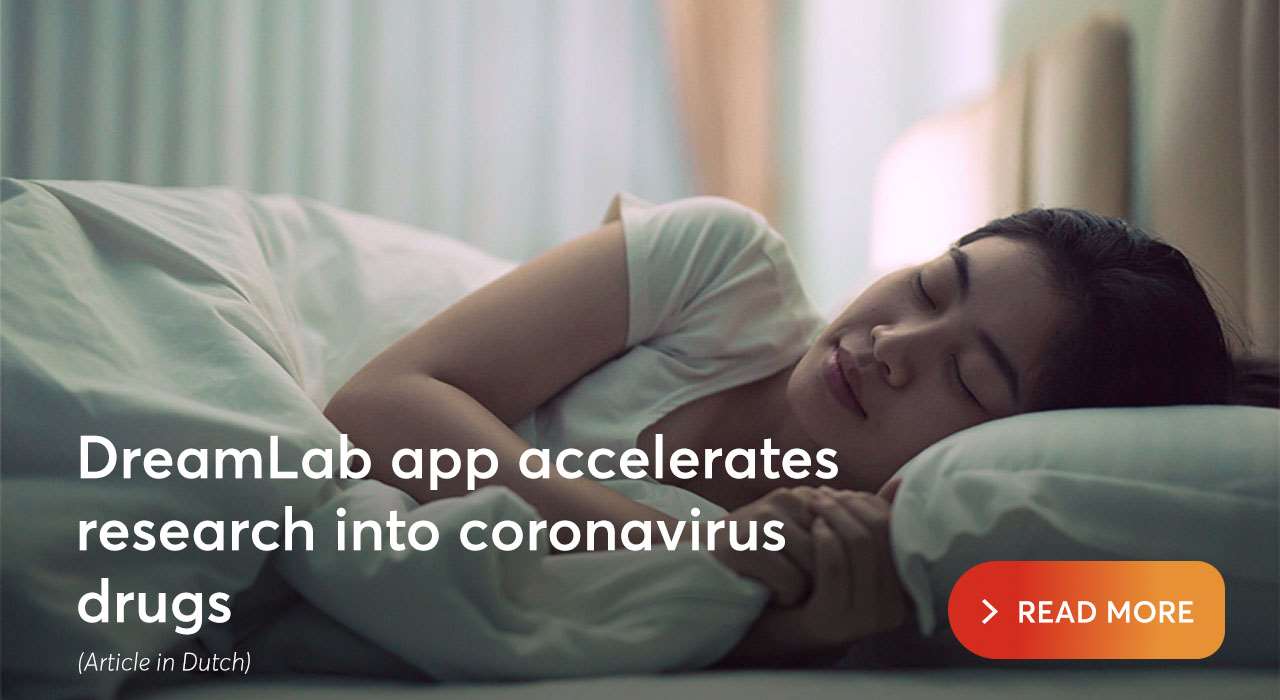 Buddies – sick children stay in touch via a robot
We want to use technology to help people to actively participate in their lives. This is why we are partnering up with the Netherlands Child and Hospital Foundation (NCHF) to provide free AV-1 robots to children who have a long-term illness. These robots enable them to stay in touch with school, friends and family and to take part in social activities virtually. The NCHF handles the applications for and distribution of the robots, maintains contact with parents and schools, and increases awareness of the programme amongst hospitals, schools and patients' organisations. Under this partnership, the Vodafone Foundation provides an Internet of Things (IoT) solution for those who really need it. It was our aim to supply robots to 25 children with a long-term illness in 2020. In the end, 51 children borrowed a robot during the past year.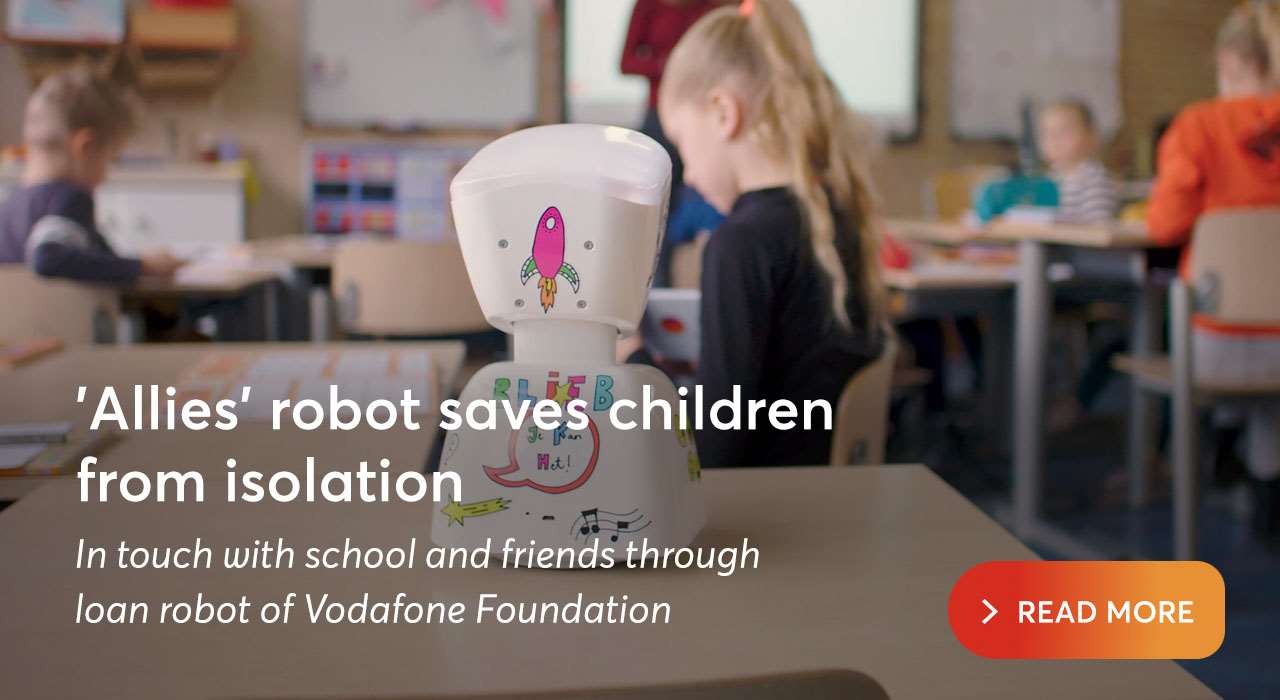 | | | | |
| --- | --- | --- | --- |
| | Result in 2020 (including target) | Result 2019 | Result 2018 |
| Allies (Bondgenoten): number of AV1 robots lent out | 51 (target: 25)   | 25  | 20  |
Instant Network – Fast communication after a disaster is vital
Instant Network is a programme of the Vodafone Foundation in which volunteers in disaster areas create temporary communication networks if the communication infrastructure has been destroyed, for instance by a hurricane. These networks allow aid workers to communicate during recovery operations and enable residents to contact both each other and the outside world.
The volunteer group, consisting of international Vodafone employees, came into action 13 times in following a disaster in the past five years. They travelled to such places as Sint Maarten after Hurricane Irma in 2017 and to Mozambique in 2019 after Hurricane Idai. In 2020, the programme's volunteers installed Wi-Fi in the refugee camp Old Kara Tepe on the Greek island of Lesbos. The Dutch team supported this mission by delivering equipment and by providing technical support remotely.