Investing in a reliable and future-proof network
With our stable and ramified fixed infrastructure in the Netherlands, VodafoneZiggo is one of the best telecommunications providers in Europe. For instance, in 2020 the tech website Tweakers declared us the Netherlands' best Internet provider for the tenth year in a row. With our mobile infrastructure, we are also one of the very best in Europe, We're very proud of this naturally. However, we think it is much more important that our customers are satisfied with us. We measure this on the basis of the NPS scores that we request from our customers. We are continuing to invest in our network so that we can keep fulfilling our customers' expectations and maintain our high quality standards. To do this, we not only look at the quality and reliability of our network, but also at more sustainable solutions that save energy, for example, thus reducing our network's environmental impact.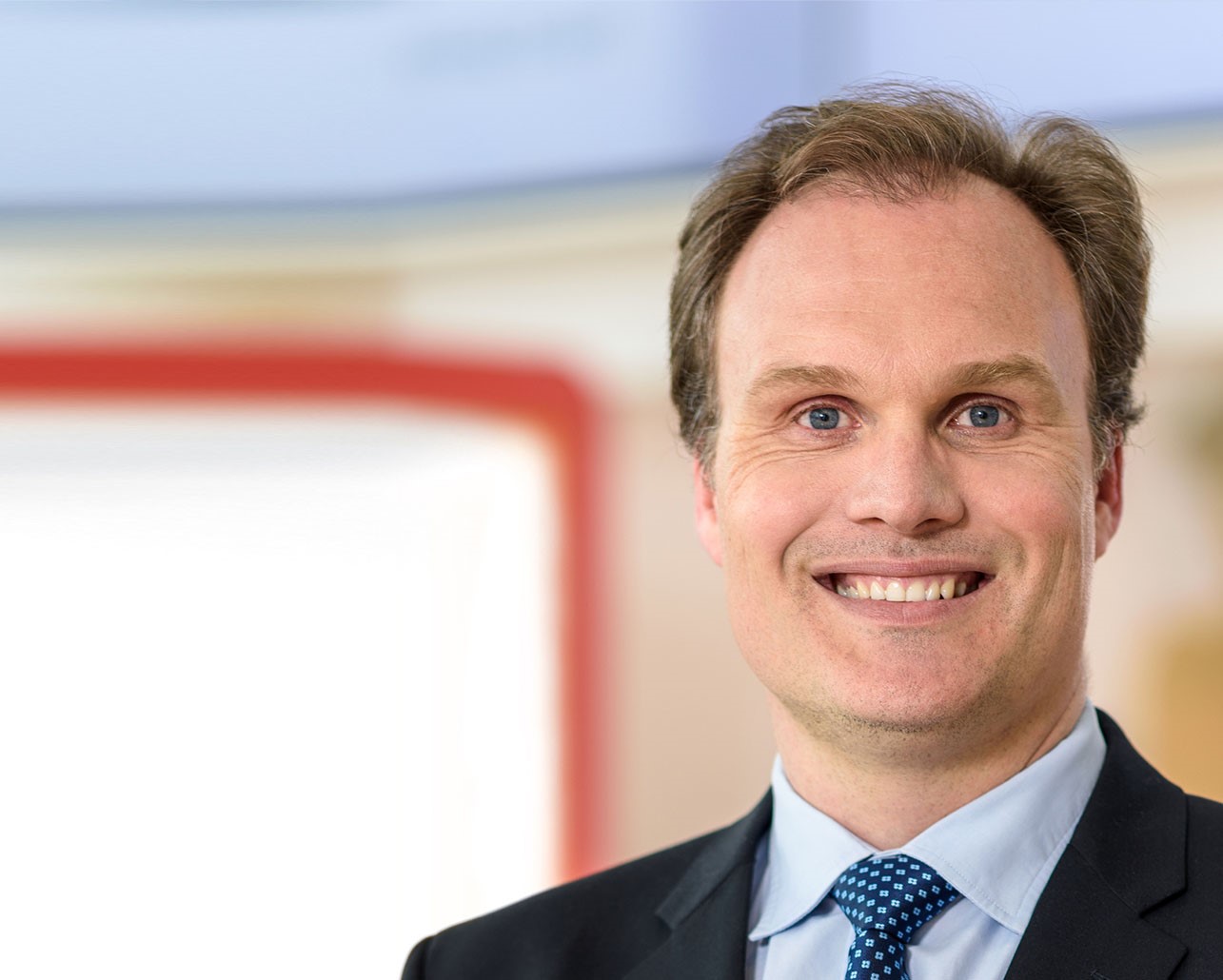 "A stable and secure network forms the basis of a good digital infrastructure. We achieve this by continuously innovating. In addition, we are simplifying and digitising our products and processes. Our climate-neutral GigaNet means we are ready for the future, both technologically and in terms of sustainability. Anything that customers want is possible on our networks. Now and in the future. 5G will play an important role therein. Thanks to this fifth generation of networks, traffic lights can always turn green if ambulances are on their way to an emergency, a doctor can provide reliable care remotely, and precision agriculture and dike monitoring are possible remotely."
Eben Albertyn
Executive Director Technology
Now more than ever, everyone is connected all day long, via different devices, new technologies, games and content, as well as with family and friends. The demand for fast, reliable exchange of data is increasing sharply each year. In order to respond to these developments, a fast, reliable and future-proof network is necessary: GigaNet.
GigaNet is Vodafone's and Ziggo's powerful network. GigaNet provides an infrastructure that makes it possible to work smarter, and to develop and connect new services and applications. GigaNet also connects millions of Internet of Things (IoT) devices. For example, our connections allow a drone with 5G control to count warehouse stocks automatically. And in a Connected Ambulance, 5G maintains a reliable connection between a doctor in the hospital and an ambulance team. It is our duty to ensure that the stability and availability of this network is guaranteed. We do this by constantly investing in innovation and by simplifying and digitising our products and processes.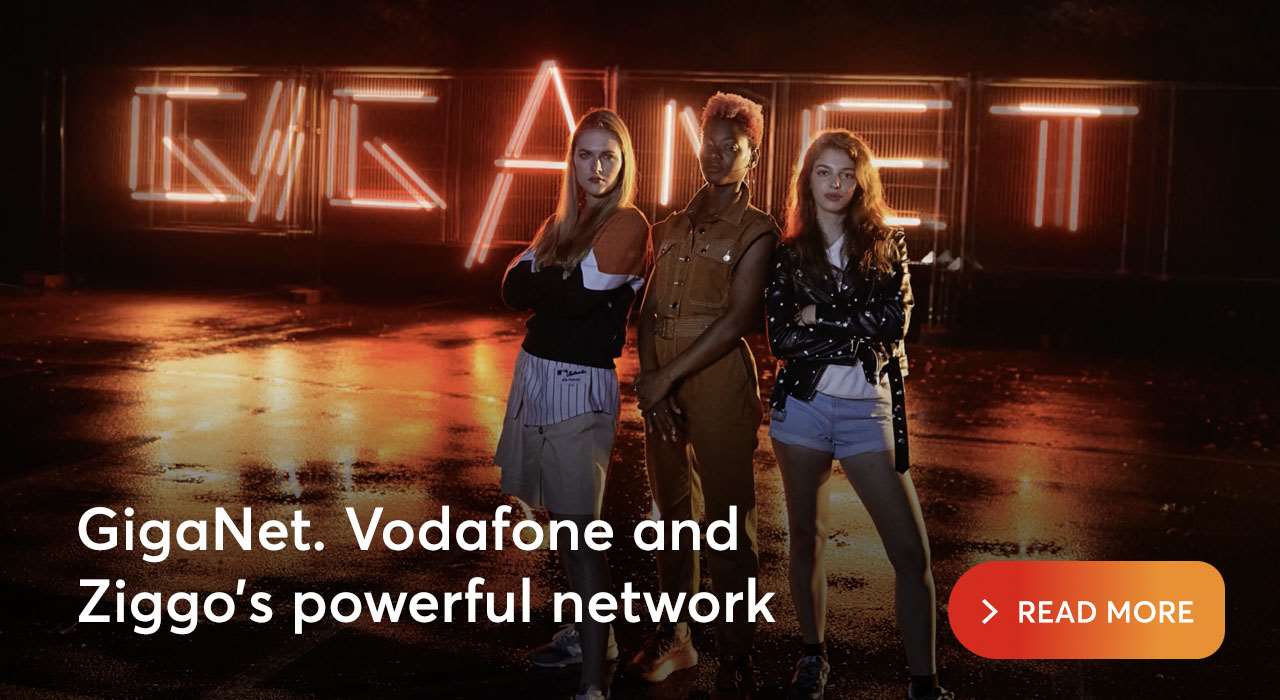 In order to be able to handle data and bandwidth more efficiently, we are replacing outdated systems in our fixed network with new ones. For example, we replaced outdated business networks (Neon and Metro) with new, energy-efficient networks (Carrier Ethernet). By mid-2021 we will have fully switched to digital TV, with a better picture and more channels for our customers. By the end of 2021, a switch from analog radio via cable to fully digital radio via cable will be complete. At the end of 2020, 80% of all analog TV connections were disconnected. Over the course of 2020, we therefore disconnected the analog TV signal for over 1.3 million customers in 13 technical regions. The space on the cable that becomes available in this way, will be used for future services. We're making better use of space with DOCSIS 3.1. This technology ensures that we use our data centres more efficiently and can respond more quickly to new developments in software and equipment.
| | | | | |
| --- | --- | --- | --- | --- |
| | Target 2021    | Result 2020   | Result 2019   | Result 2018   |
| Switching off analogue TV connections | 100%   | 80%  | 60%   | 20%  |
We are increasing our mobile network's capacity by embracing new technologies such as 5G and disconnecting old ones. In February 2020, we definitively deactivated our 3G network, to make room for a quicker and more stable mobile Internet. In addition, switching off 3G saves energy. The bandwidth that becomes available is intended, among others, for the more efficient, faster and more stable 4G frequencies. In the meantime, we are fully committed to the future of mobile data traffic: 5G. We now have nationwide 5G networks and are working with the worlds of science and industry on new innovative applications in various cities including Groningen and Eindhoven.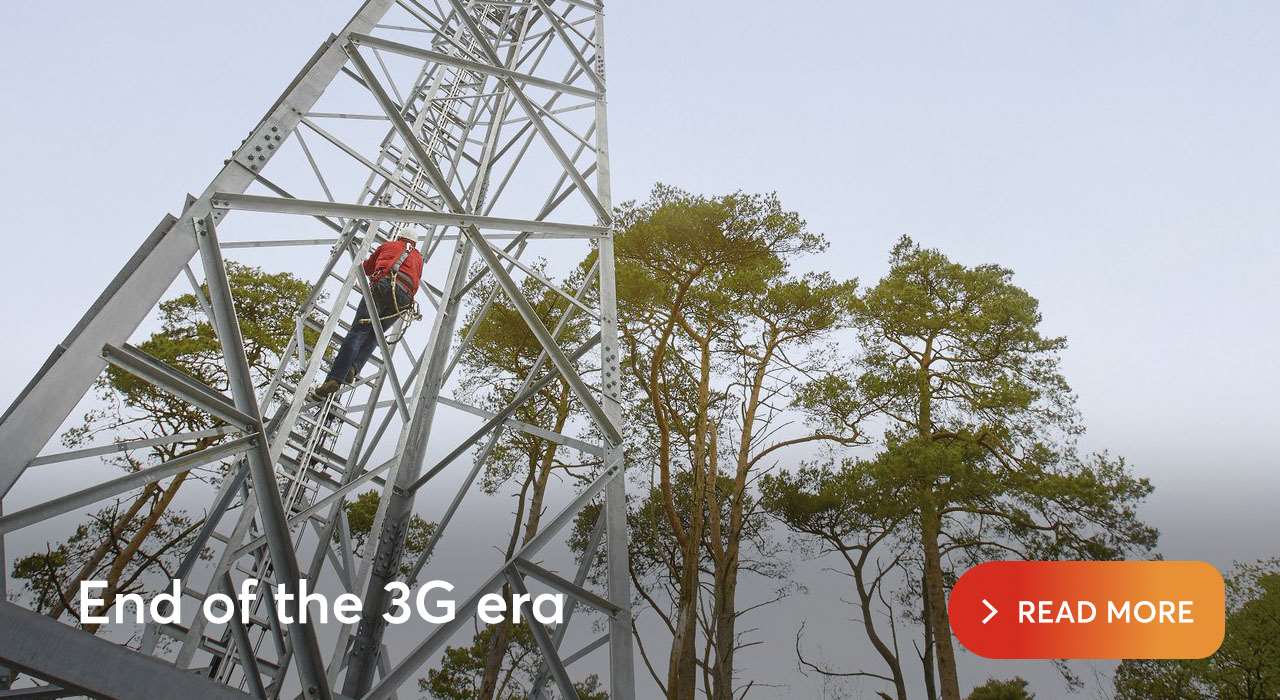 Connected Ambulance

The project Connected Ambulance, which is taking place in the 5G HUB Eindhoven, received the Computable Award for Digital Innovation in 2020.

Philips, the Brabant-Zuidoost Municipal Health Service (GGD), Vodafone and the Catharina Hospital are collaborating closely on this project. 5G makes it possible to send more data and use 'network slicing' to prioritise data traffic. In this way, a reliable connection can be created between a doctor in the hospital and an ambulance team. In this Connected Ambulance pilot, a doctor views ultrasound images of a patient who is still en route to the hospital. The doctor can then use these images, which he/she sees in real-time and in high resolution, to advise the ambulance team on which treatment to start. In medical emergencies every second counts and it is important for the patient to start receiving the right treatment as soon as possible.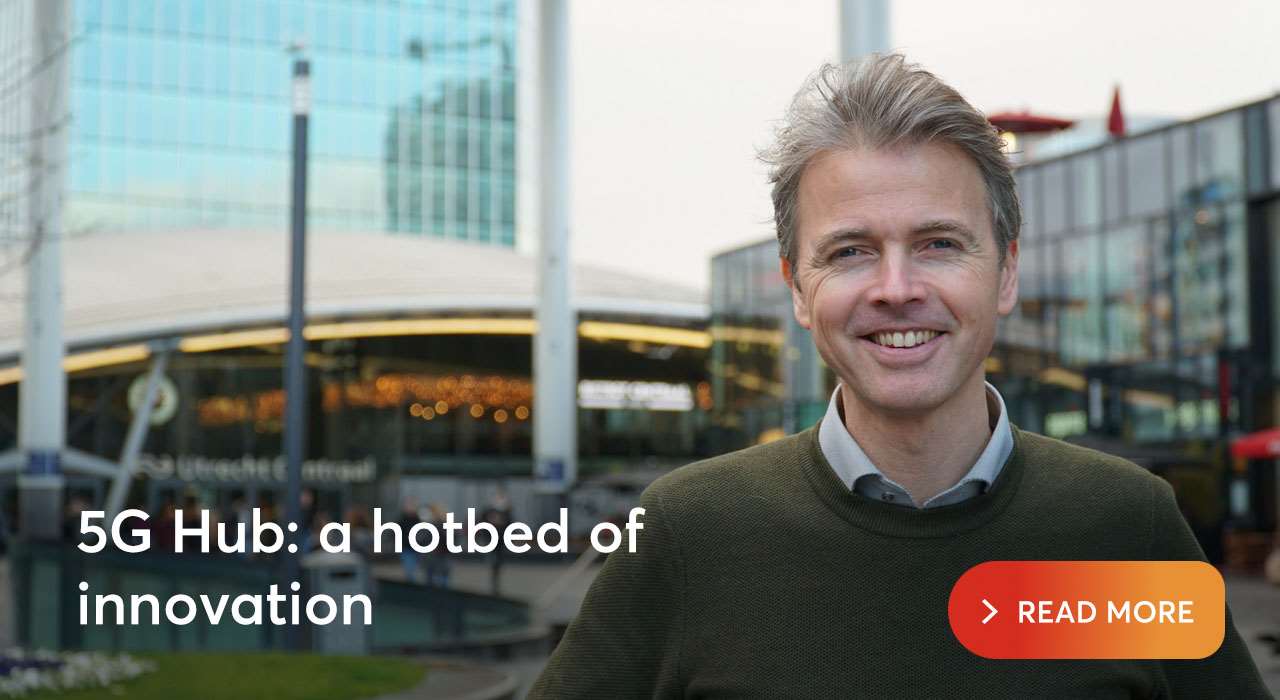 Our fixed network now achieves speeds of up to 1 gigabit per second. That is almost ten times faster than the average connection in the Netherlands. At this new speed, customers can watch almost unlimited ultrahigh resolution 4K films and TV programmes, download very large files and play games online in high resolution.
After launching this service in 2019, we continued with the gigabit rollout in 2020. In February, we started offering gigabit speeds to our customers in The Hague region (including The Hague, Delft, Leidschendam, Voorburg, Wassenaar and Nootdorp). In mid-September, Rotterdam followed, including Vlaardingen, Pernis, Rozenburg and Hoek van Holland. In mid-October, Amsterdam's 600,000 households received access to the 1 gigabit per second service, and 11 cities followed simultaneously at the end of October: Groningen, Apeldoorn, Almere, Zaanstad, Lelystad, Haarlem, Leeuwarden, Alkmaar, Purmerend, Weesp and Heerenveen (in total 650,000 households). During the final rollout of 2020, 117 villages, towns and cities, including Arnhem, Nijmegen, Zoetermeer and Ede-Wageningen (almost 700,000 households), were all provided with gigabit speeds in one go.
This makes the total number of fixed gigabit connections to the GigaNet about three million. In 2021, about 80% of our coverage area should have access to gigabit speeds, with these speeds becoming available throughout our entire coverage area over the course of 2022.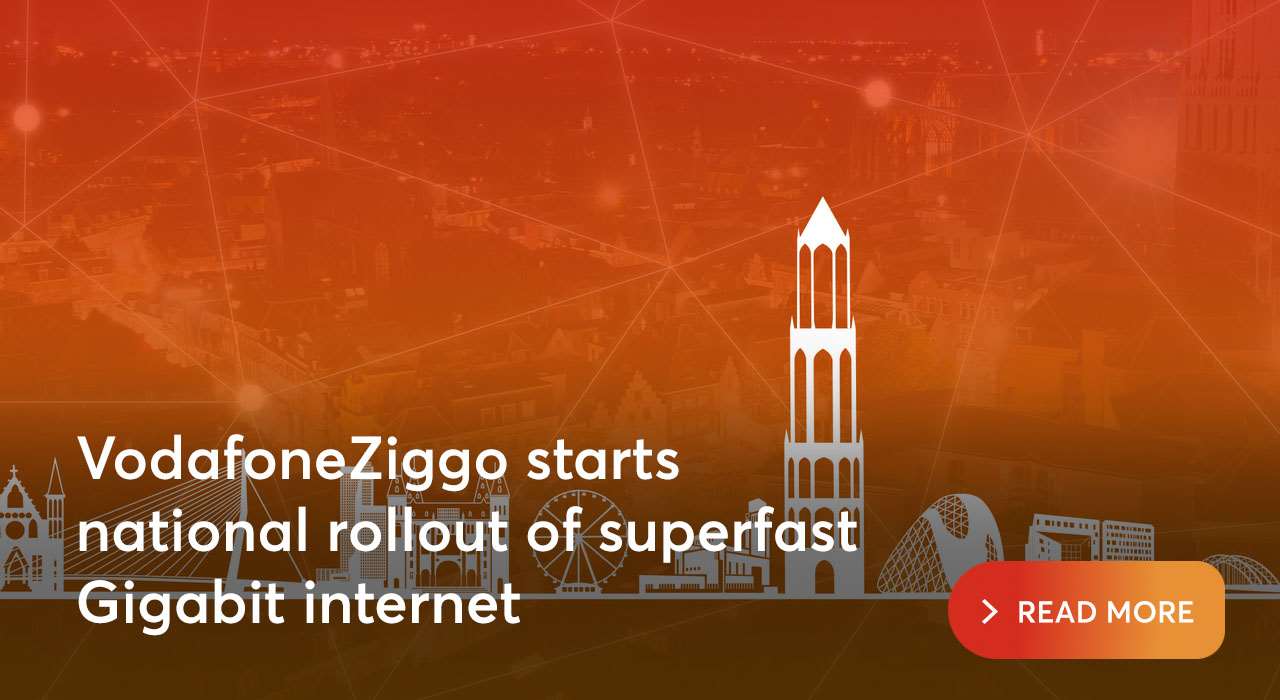 | | | | |
| --- | --- | --- | --- |
| | Result 2020 | Result 2019 | Result 2018 |
| Dropped call rate (2G, 3G and 4G)  | 0.18% | 0.20% | 0.30% |
| Total data consumption mobile (in Terabytes)  | 225.847  | 153.978  | 115.625  |
| Total data consumption fixed (in Exabytes)  | 12.9  | 9.1  | 7.5  |
| Availability of fixed network  | 99.89% | 99.83% | 99.85% |
| Availability of mobile network  | 99.80% | 99.97% | 99.97% |