Transforming into a digital organisation
Since we want to create a future-proof organisation and fulfil the changing needs and expectations of our customers, it is vitally important that we also digitally transform our own organisation into a more flexible and more agile organisation. As digitisation is one of our strategic pillars, it is our ambition to offer customers the best possible digital experience, which we achieve by making maximum use of all our disciplines. We do this by utilising all the opportunities and possibilities that new technologies offer us and combining this with easily accessible personal interaction. We focus here on four key strategic objectives: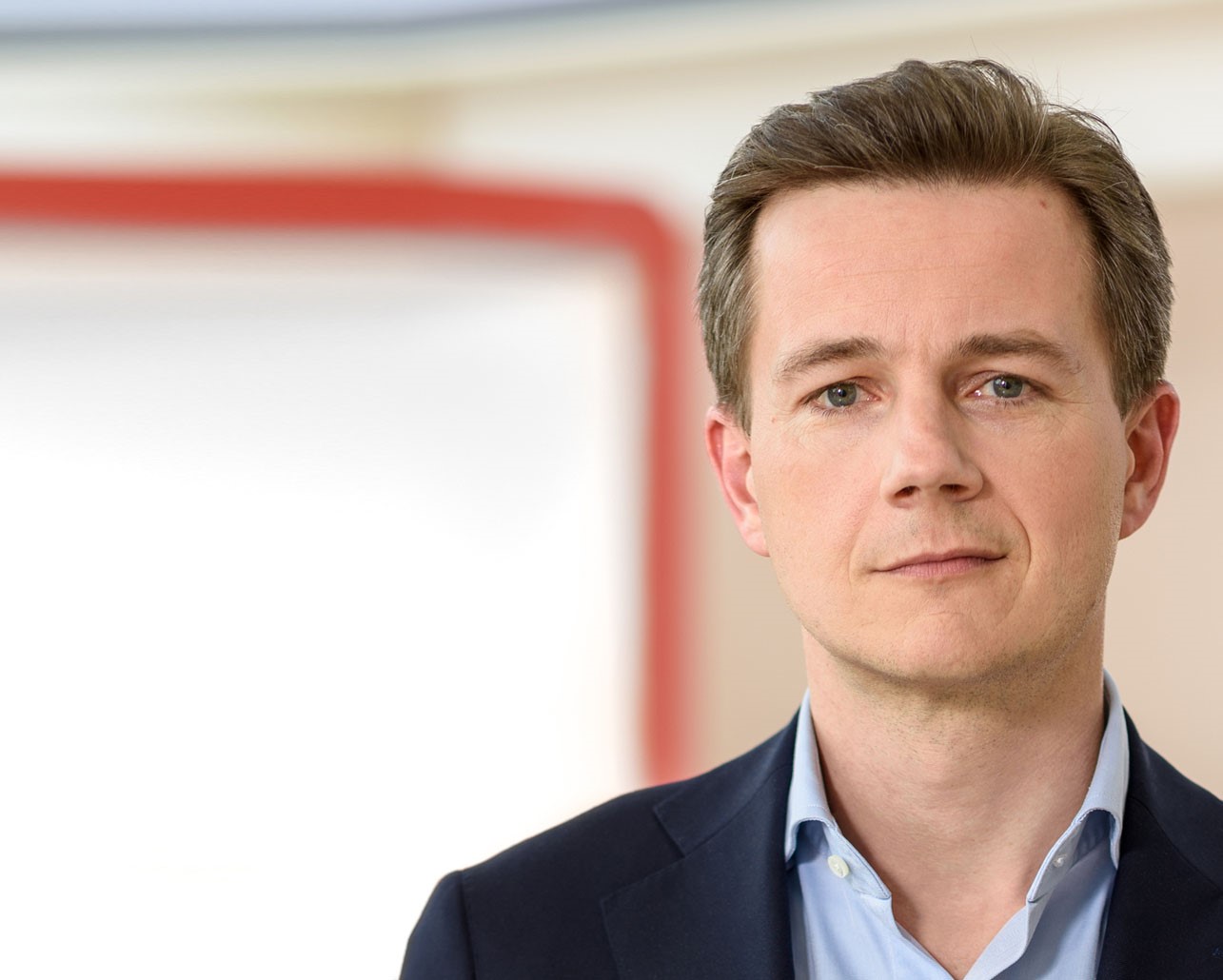 "Our market is relatively new. Whereas the financial sector has existed since the Golden Age, we are in a much younger market. Our market has proven to be strong and mature in the year of coronavirus. Without prior notice, our networks were able to cope with the entire society working and following lessons from home. This is why we are increasingly discussing the issue of how our networks can help society move forward in the fields of diversity, inclusion and sustainability. We are also thinking ahead about how we can continue to offer the best viewing experience, both in terms of films, sports and series and technologically."
Robin Kroes
Executive Director Strategy Insights & Integration
Opting for digital solutions
As a telecommunications provider, our original situation was one in which most interaction with customers did not take place digitally. Examples include contact by telephone with call centre employees and the service of our technicians at people's homes. Our digital transformation means that we put the customer first and look at where we can offer digital solutions. This includes both solutions that we can offer our customers and those we can make use of ourselves, such as Smarter Working. The digital solutions that we offer ensure, for example, that customers can always arrange their business and purchase items anytime, anywhere. This is true not only of consumers and entrepreneurs, but also of employees from a big company, a hospital or a government institution. COVID-19 has also had a major impact on our digital transformation and our way of working. We were the first provider in the Netherlands to introduce a policy for hybrid working following COVID-19 that was approved by the works council. We also actively share our insights in this field with both society and our customers. Our new hybrid working policy.
Better performance thanks to data
Our customers are becoming more critical. They expect relevant, customised and targeted products and services. Big data provides us with insight into those changing wishes and needs. By using data smartly, we can better predict the behaviour of our customers and personalise our services. This allows us to make more relevant suggestions that make the customer's life easier or more comfortable. For example, if a customer makes little use of telephony, we can suggest a cheaper mobile subscription. We only use this data if the customer has given permission for this. In this way, we safeguard our customers' privacy at all times. Our privacy policy.
Big data also helps us to optimise our customer service. For example, we can see which channels a customer prefers, as a result of which we can provide faster and more effective help. Smart data also gives us insight into tracking down technical faults or problems in good time so that we can proactively resolve or even prevent them.
Customer-oriented approach
At VodafoneZiggo, we put the customer first during the entire customer journey. We listen closely to their wishes and feedback and involve them in the development of new concepts. We translate the insights obtained into specific products and services that tie in with the specific needs of that customer. We describe how we create value for our customers.
| | | |
| --- | --- | --- |
| | Result 2020 | Result 2019 |
| NPS digital customer journey mobile customers  |  13,8  | 4 |
| Percentage of customers making active use of the Ziggo GO app  |  46,7% | 39% |
| Percentage of customers using the MyVodafone app  |  41% | 38% |
| Number of downloads of the 'Wifi Assistent' app  |  250.000  | 85.000 |
In 2019, we started with agile working at VodafoneZiggo, which is where multidisciplinary teams of eight to twelve colleagues work closely together to deliver concrete value to our customers within two weeks. This allows us to achieve fast results and to continuously make improvements. In this way, we make our organisation increasingly flexible and ensure faster turnaround times for the development and adjustment of our products, services and service experience. In early 2021, over 1,400 employees embraced this agile working method.