How we create financial and economic value
As a technology company, we play a crucial role in society. Without connectivity and communication, society and the economy would grind to a halt. It's only with robust financial performance that we, as an organisation, are able to optimally fulfil this role and keep the Netherlands connected.
Our financial soundness means we can successfully implement our strategy and realise our CSR ambitions. It says something about the degree to which we are 'healthy' as an organisation and underlines for our stakeholders that VodafoneZiggo stands for both long-term growth and improvements for our customers and society. Our financial performance means that we have sufficient investment power to remain relevant in the long term too.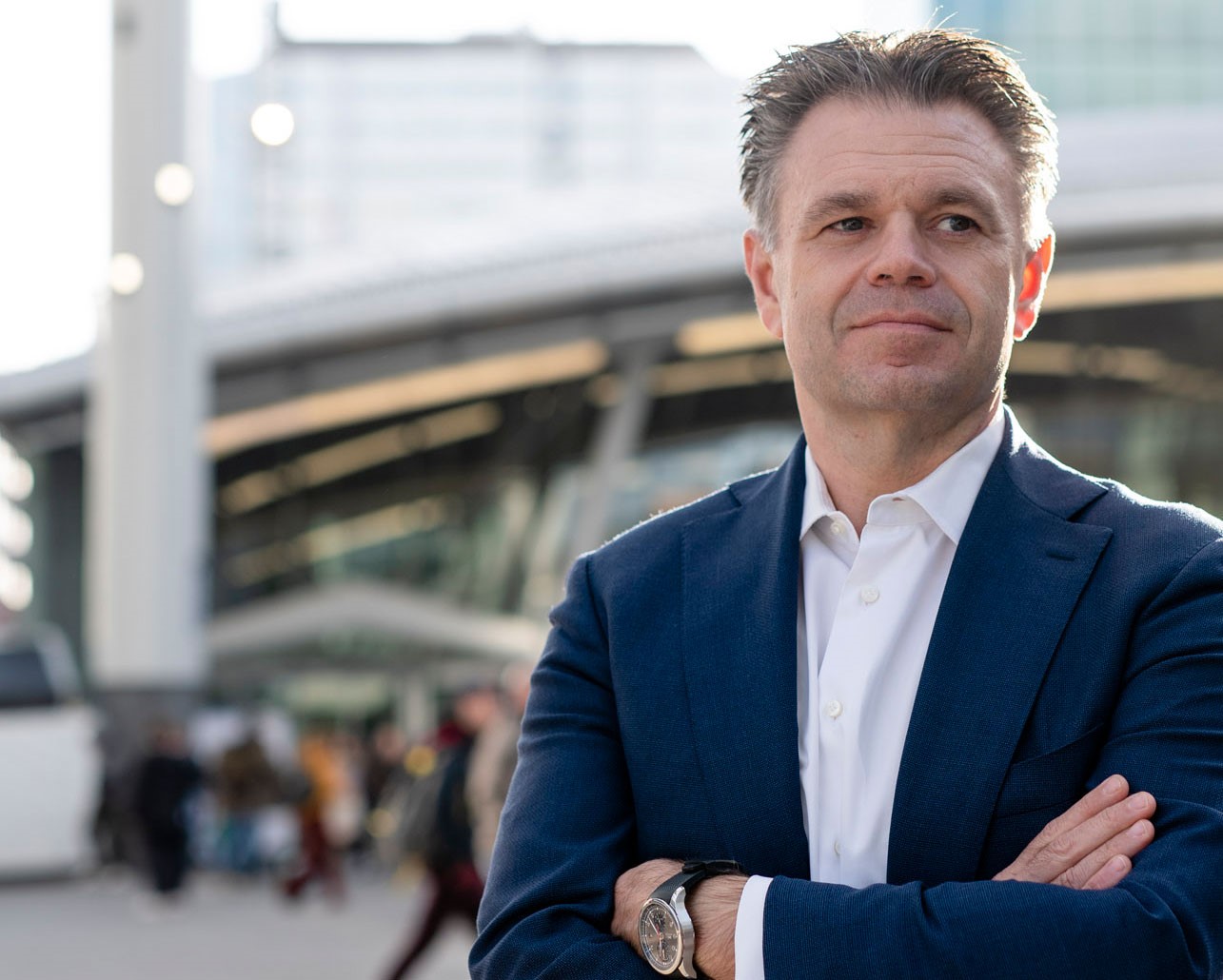 "In 2020, we achieved good financial results. In addition, the first Green Bond was issued under our Green Bond Framework. That is something to be proud of and gives us the opportunity to invest in an even more focused way in our ambition to become an increasingly sustainable company. This applies to our daily business operations, but also to the investments that we are continuing to make in our network, so that we can continue connecting Dutch society in a high-quality way and help it to advance further."
Ritchy Drost
Chief Financial Officer
How our financial performance contributes to our CSR ambitions
A significant portion of our investments is focused on the optimisation of our infrastructure, our network and product innovation. These investments help us achieve our environmental objectives: they lead to greater energy efficiency, more sustainable products and a reduction in our CO2 emissions.
In December 2020, we took the next step towards achieving our CSR ambitions by launching a new Green Bond Framework. A Green Bond worth 700 million euros was issued under this Framework, in which we are committing to energy-efficient investments that support our new People, Planet, Progress strategy.
As part of the new Green Bond Framework, we are also stimulating projects that lead to the reduction of our footprint. The equivalent proceeds generated by the issue of this bond have been or will be used for sustainable projects during the period 2018-2023.
Over the past three years, we have invested a total of 786 million euros in projects with a sustainable character, which is more than the promised amount of 700 million euros. 95% of these projects deliver efficiency in our energy consumption, for example by replacing old components in more than 450,000 street cabinets and by equipping our mobile network with 4G and 5G technology, which lead to the reduction of CO2 emissions and energy consumption. Furthermore, we have invested 38 million euros in making our data centres sustainable, as part of the Green Buildings initiative.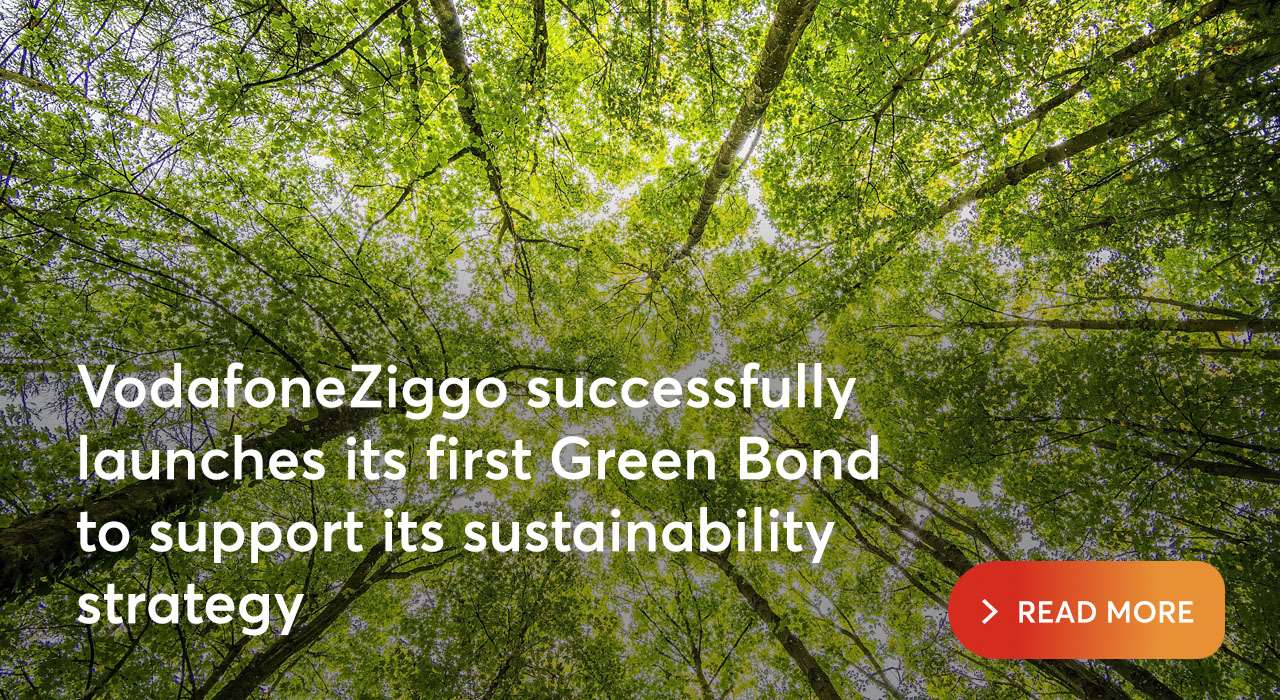 In addition to our sustainable and social value, we deliver economic value by contributing to employment opportunities and prosperity in the Netherlands. As an employer of about 8,000 employees, we pay salaries and thus provide income. By paying our suppliers for the products and services they deliver, we generate revenue for our chain partners with whom we work with and thus indirectly create jobs. As a major Dutch company, in 2020 we paid a total of about 202 million euros in payroll taxes and about 532 million euros in VAT.
In July 2020, we successfully acquired the Dutch 700 MHz and 1400 MHz spectrum licences and extended the 2100 MHz spectrum licences at a total cost of 416 million euros. With these new spectrum licences, we can further expand the capacity of our mobile network. For example, we were the first mobile operator in the Netherlands able to offer a 5G network with nationwide coverage. We also expanded our fixed network further with the rollout of 1Gbps download speeds for three million households. We provide and maintain the infrastructure that is needed to make businesses – and thus the Dutch digital economy – more efficient and more innovative.
Our financial performance
2020 was a financially successful year. More Dutch citizens chose to buy products and services from both Vodafone and Ziggo this year too. The number of 'converged' households increased by 113,000 to a total of 1,458,400 (2019: 1,345,000). The total number of converged SIMs increased by 247,000 to a total of 2,327,800 (2019: 2,081,000). We also welcomed a record number of 273,000 new mobile postpaid customers. Travel restrictions caused by the coronavirus pandemic led to a decline in revenues from roaming; in spite of this, total turnover was 2% higher than in the previous year. What's more, we achieved our cost synergy target of 210 million euros, doing so a whole year earlier than originally planned. By achieving our synergy target and constantly monitoring cost control, we achieved a 6% increase in our operating result to 1,877 billion euros (2019: 1,776 billion euros). We reinvested 20% of our turnover in our network infrastructure and products, optimising our service provision to customers and digital transformation. This is in line with our investments in 2019. In total, we distributed 501 million euros in interest and dividends to our shareholders, at the upper end of the 400-500 million euros that we had expected at the start of the year. This meant we achieved our company objectives.
Despite the continuing pressure from macroeconomic factors caused by the coronavirus pandemic, in 2021 we expect our operating result to increase by 1%-3%. In 2021, we expect to be able to distribute between 550 and 650 million euros in interest and dividends to our shareholders. In 2021, we will again be reinvesting between 19% and 21% of our turnover into our network infrastructure, existing and new products and into further improving our services.
These investments will ensure that we can continue to provide our customers with high-speed connectivity and the best entertainment services, supported by SmartWiFi and our nationwide 5G coverage, all of this via GigaNet, the powerful network of Vodafone and Ziggo. In the coming years, we will continue building our 5G network and our expectations is that by the end of 2021, about 80% of our coverage area will have access to gigabit speeds on our fixed network. By the end of 2022, we expect all our customers to be able to use the Internet with download speeds of 1 Gbps.