Working on digital inclusion for everyone
At VodafoneZiggo, we want everyone to be able to join us – in a responsible way – in the digital society. This requires digital skills, in order to stay in contact with everybody, for self-fulfilment and for professional development. In a time in which new technologies are following each other in rapid succession, we must ensure together that nobody is left behind. We are focusing on three areas to contribute to increasing digital inclusion:
Digital skills: we are developing programmes, such as Online Masters, Experience Days and Welcome Online, to teach pupils, the elderly and families new digital skills.  

Valuable social partnerships: we're collaborating with and supporting organisations that focus on social participation. Together with Princess Laurentien van Oranje and Dutch state secretary Raymond Knops, we are one of the initiators of the Alliantie Digitaal Samenleven (Digital Society Alliance).

Step up for good: We give our employees the opportunity to voluntarily work on educational and knowledge-sharing projects.
By encouraging the development of digital skills and thus reducing the likelihood of socioeconomic inequality and social exclusion, we want everyone to join us in the digital society. With programmes that are specifically focused on pupils, the elderly and families, we want to help these social target groups further and contribute to our ambition of helping two million people move forward by 2025. We are financing these programmes via the Vodafone Foundation.
The Vodafone Foundation

The Vodafone Netherlands Foundation has been using technology since 2002 to improve the lives of people who are in a vulnerable position. The foundation is an independent organisation that is part of the global network of 27 Vodafone Foundations. This network of foundations allows us to respond to specific social needs in the fields of health, education and disaster relief in those countries where Vodafone is active. We want our Foundation programmes to help 1.6 million people in the Netherlands to move forward during the period 2020-2025.
Digital skills for pupils
Digital skills are not yet a fixed part of the curriculum at primary schools. However, if we want to create equal opportunities for everyone, all children must be properly educated herein. After all, in just a few years' time, two out of three children will have a job where it will be vital to have these skills. This is why VodafoneZiggo is advocating giving pupils a proper education in digital skills with our programmes Online Masters and Experience Days. In 2020 too, we devoted a lot of time and resources to getting digital skills included in schools' regular curriculum. It is clear that this will happen in time, but it will still take a few years to achieve. Another point is that at the present time, not all teachers have sufficient skills to give children lessons in this. That is why we expect our digital inclusion programme to be a valuable supplementary programme in the coming years too.
During the Experience Days, we introduce young people to technology in a playful way and offer a look behind the scenes at VodafoneZiggo. Pupils from groups 7 and 8 of primary education and the first classes of secondary education attend workshops. They receive supervision from VodafoneZiggo employees who teach them, among other things, programming and 'cable stripping' – using a special pair of pliers to remove a cable from its plastic covering.
The Experience Days mainly focus on children from neighbourhoods with a lower socioeconomic status. We work together on this project with JINC, an organisation that ensures these children gain more insight into the labour market and their own talents. Unfortunately, we could no longer welcome these children to our offices, as a result of COVID-19. As a result of this, we didn't achieve our objectives. During the first two months of 2020, 238 pupils took part in the Experience Days.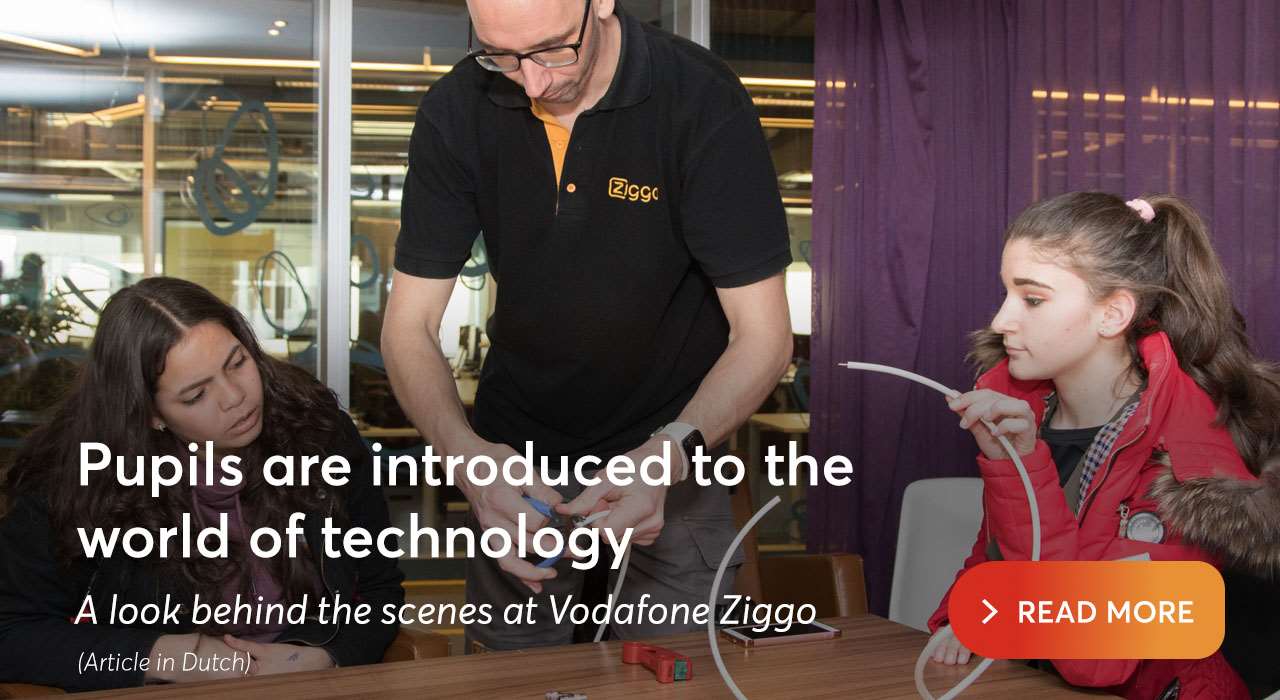 Our free interactive teaching programme Online Masters helps children aged 11-15 years (upper years of primary school and lower years of secondary education) to learn more about and gain more insight into the digital world. Digital experts teach them about which opportunities, but also which risks, exist. With Online Masters, they learn how they can be online safely, skilfully and consciously. VodafoneZiggo colleagues can provide guest lessons as part of this teaching programme. That is possible all year round. There is also a special focus on this programme during the annual event that is Media Literacy Week (Week van de Mediawijsheid). In 2020, the entire programme was held online.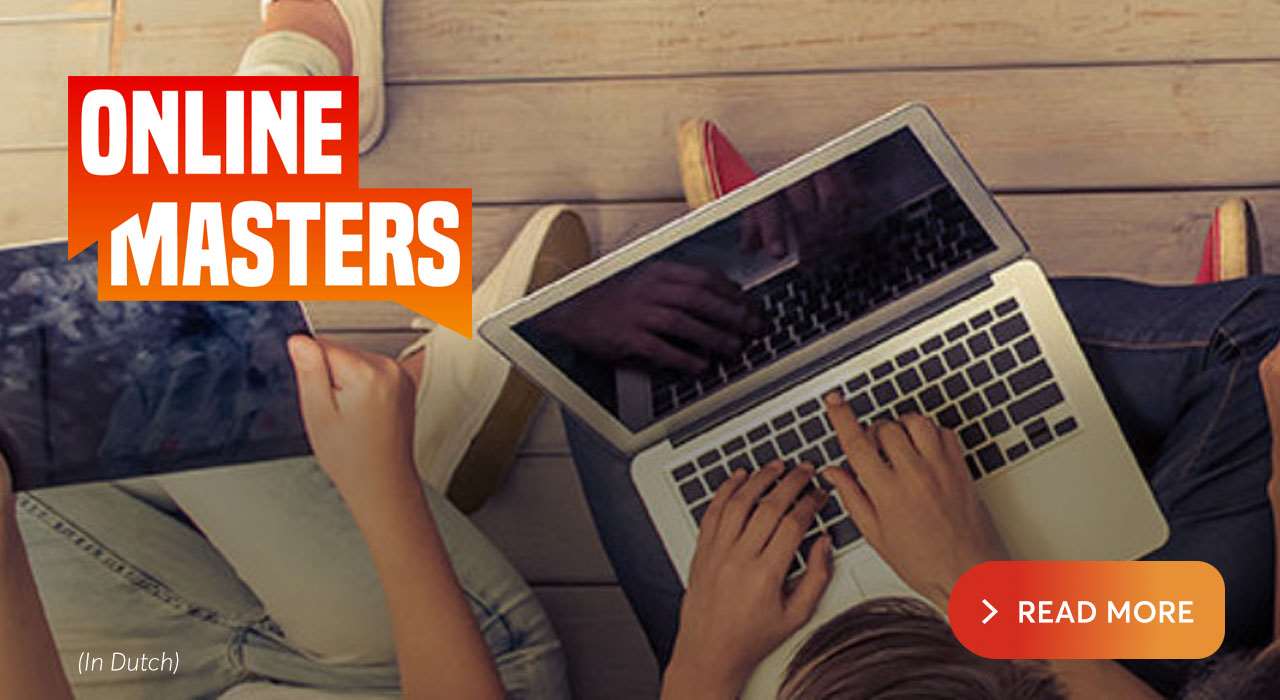 Digital developments create opportunities and challenges for families too. This can also be seen from the Media Usage Survey Monitor. We want to inspire and motivate parents and children to start talking about using the Internet, games and social media in a safe and healthy way. We introduced the parent-and-child quiz Media Matters during the Media Literacy Week held in November 2020. By playing at the same time but on their own screens, parent and child can take a peek at each other's online world. The questions in the quiz encourage discussion about gaming, social media and the Internet. Media Matters is an initiative of the Media Literacy Network, in collaboration with the Digital Society Alliance and VodafoneZiggo.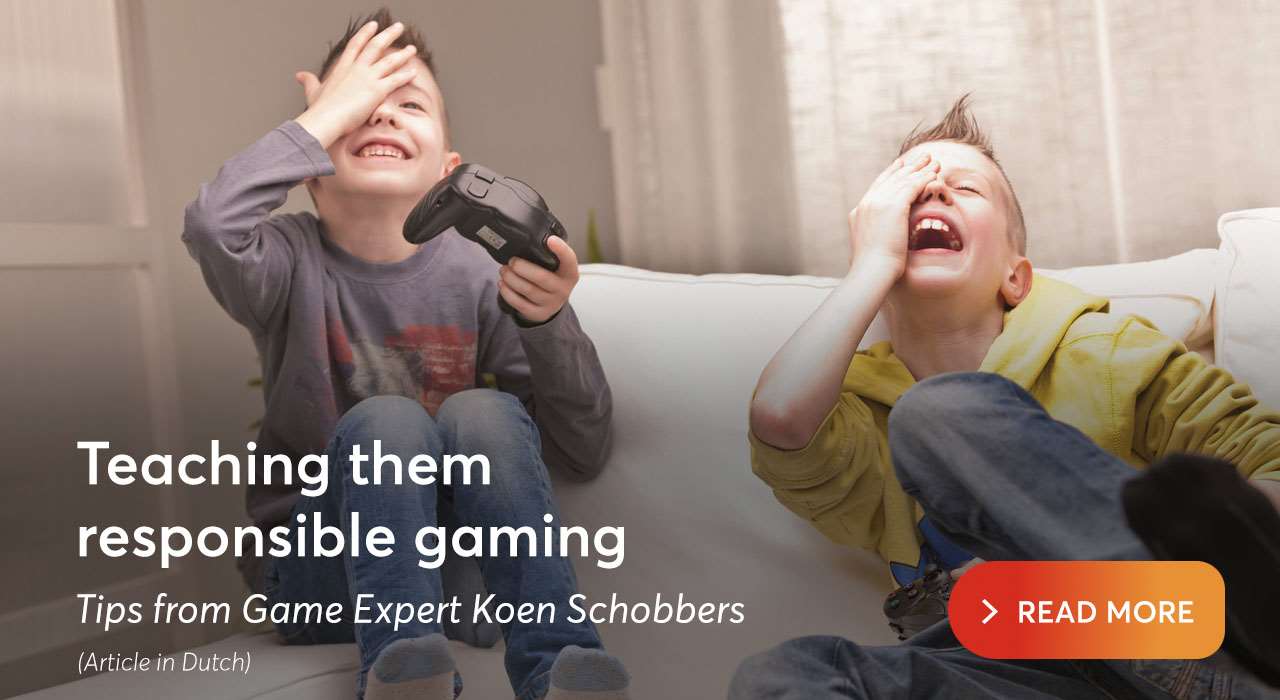 Target 2021

Target 2020

Result 2020

Result 2019

Result 2018

The number of children who took part in the Online Masters programme

 140,000 

158,000 

119,249 

159,570 

176,370 

The number of children who took part in an Experience Day

 400 

1,870 

238 

1,870 

2,451 

*As a result of COVID-19, the numbers lagged behind and this is having an effect on the target for 2021
Digital skills for the elderly
This year, digital inclusion became even more important than before. COVID-19 meant that far fewer visits to the elderly could be made, with home care being cancelled, and care homes and nursing homes closing their doors to visitors. Reduced contact in person greatly increased the dependence on digital contact. For many elderly people, going online was the only way that they could still stay in touch with loved ones and avoid becoming socially isolated. When contact in person is no longer a matter of course, it becomes vitally important to know your digital tools. At VodafoneZiggo, we see it as our responsibility to make this vulnerable group digitally skilled and self-reliant. In 2020, reaching as many elderly people as possible with our Welcome Online teaching programme and Welcome Online Helpdesk meant we could make an important contribution to the self-reliance of this social group, so they could participate more effectively in the digitising society.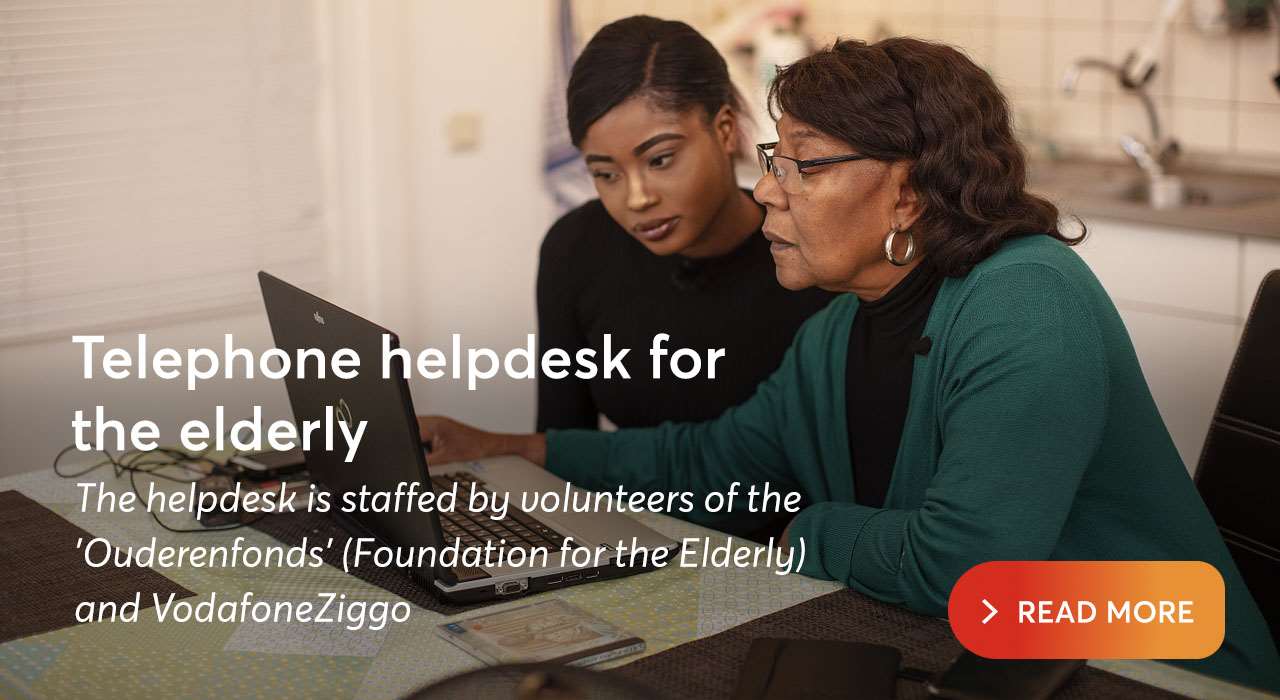 In 2018, working with the Dutch Media Literacy Network and the website ECP/Veiliginternetten.nl, we developed the teaching programme 'Welcome Online'. Its target group is those 65 and overs who are rarely or never online and it is geared to teaching the elderly all about what the online world can offer them.
Since 2019, we have been working with the National Foundation for the Elderly (Nationaal Ouderenfonds) and Samsung to reach as many elderly people in the Netherlands as possible. The National Foundation for the Elderly now offers the Welcome Online programme via various channels. Assisted by an National Foundation for the Elderly volunteer, the elderly discover what the Internet can offer them and learn how to apply basic digital skills. Our VodafoneZiggo employees too volunteer to help the elderly to use this programme.
In 2020, we worked with the National Foundation for the Elderly to quickly set up the free Welcome Online Helpdesk, so that we can also help even more elderly people remotely by answering their queries on digital issues by phone. COVID-19 reduced the number of group lessons and 1-on-1 supervision but greater independent use is being made of the teaching programme.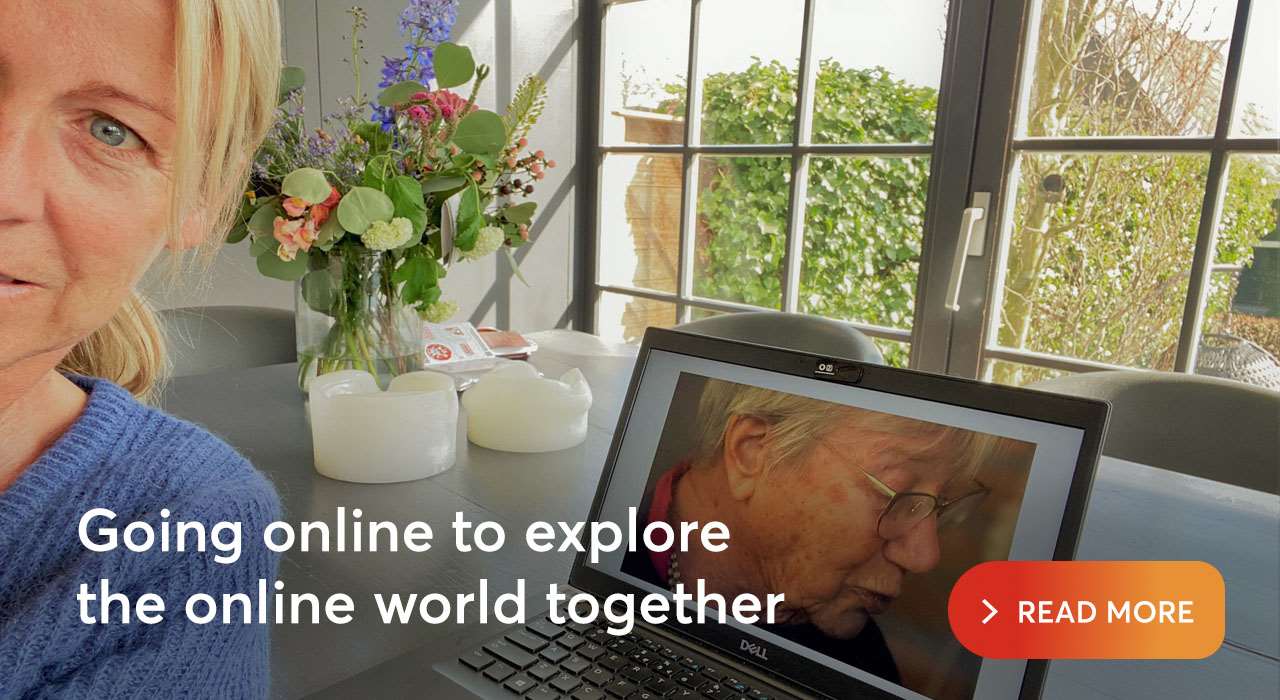 | | | | | | |
| --- | --- | --- | --- | --- | --- |
| | Target 2021 | Target 2020 | Result 2020 | Result 2019 | Result 2018 |
| The number of senior citizens who took part in the Welcome Online programme | 3,200  | 750  | 2,494  | 741  | 53  |
In order to achieve our social goals, we work closely with various partners and also support a number of national and local initiatives. We form partnerships with foundations and also make donations to those that promote digital and social inclusion. The Dutch organisations we work with include the National Foundation for the Elderly, Stichting Kind en Ziekenhuis (the Child and Hospital Foundation), the Digital Society Alliance, JINC, the Dutch Media Literacy Network, ECP | Platform for the Information Society and Canal Pride Utrecht. A list of all our social partnerships can be found in the appendix.
Our employees play an important role in the contribution we make to society. There are various ways they can volunteer for our programmes, such as giving Online Masters guest lectures, presenting workshops as an Experience Day coach or answering questions that the elderly phone into the Welcome Online Helpdesk. By registering for our 'Step up for good' platform, they can make a direct contribution to these programmes during their working hours. Unfortunately, COVID-19 means that this year, fewer employees have been active for Step up for good.
| | | | | |
| --- | --- | --- | --- | --- |
| | Target 2021 | Target 2020 | Result 2020 | Result 2019 |
| Number of employees who registered for Step up for good   | 500  | 500  | 85 | 450  |
| Number of hours spent on voluntary work    | N/A | N/A | 892 | N/A |