Innovative products and services
Enjoyment and progress with every connection, that's what we strive for at VodafoneZiggo. Whether we achieve this using broadband internet, digital television or (video) calling via the mobile network, our aim is that everyone, both consumers and business customers, can do what he or she wants carefree. The fusion of fixed and mobile that arose from the merger between Vodafone and Ziggo is making a visible contribution to that. What we are seeing is that customers who are using both our fixed and mobile services and are therefore benefiting from various advantages are, on average, more satisfied with our services. Turnover among those customers has also decreased. This validates our choice to adopt this strategic focus.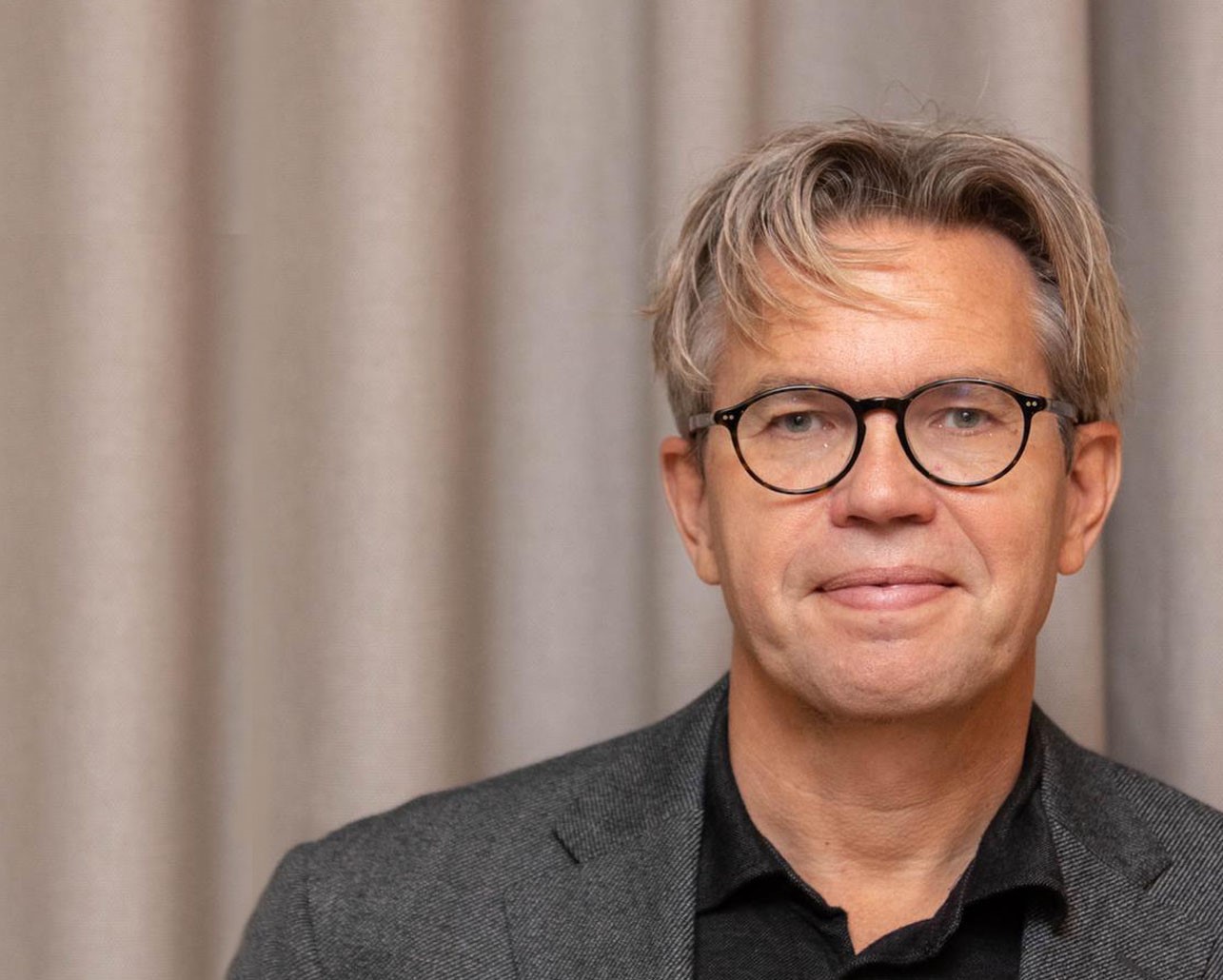 "What our customers want is the guiding principle behind everything we do. We have made a promise to our customers. Day in, day out, it's down to us to make that promise a reality. That is why we're continually improving our products and services. But we also deliberately monitor the impact we are having within society. Our 'People Planet Progress' strategy aims to achieve two goals for 2025: to halve our impact on the environment and to help 2 million people move forward in society. Our entire organisation is contributing towards the realisation of those goals, and that is creating a pleasing interaction between employees, the company, our customers and society."
Marcel de Groot
Executive Director Business-to-Consumer
How our products and services provide enjoyment for consumers
Our ambition is to offer our customers the best content and viewer experience at all times. We achieve this by ensuring they have the best equipment and technology and by delivering the most extensive and exclusive range of entertainment.
Mediabox Next and Ziggo GO
At the time of writing, over 600,000 customers are using the Mediabox Next. This media box is not only more sustainable, quieter and easier to use, but it also offers our customers new possibilities. For example, while watching a programme, customers can switch device, by continuing their viewing using the Ziggo GO app on a laptop, tablet or smartphone. All customers who have signed up for our Internet & TV Max or Internet & TV Giga package will receive a Mediabox Next. Our other customers will be given a software update for their Mediabox XL and will therefore receive almost all of the same functionalities provided by the Mediabox Next.
Ziggo Sport is one of our most appreciated TV services. That particular channel is one of the top 3 reasons why people become and continue be a Ziggo customer. Every Ziggo customer has access to Ziggo Sport, which offers live top sport and programmes for true sports fans. It is the most multi-faceted sports channel in the Netherlands. Ziggo Sport offers a wide range of international and national sport, including international football coverage from the English Premier League, the Spanish La Liga, the Italian Serie A and the UEFA Champions League. Motor racing, including Formula 1, the best tennis, including all of the ATP 1000 and 500 tournaments, golf, basketball, hockey, ruby, cycle racing and athletics. In addition, Ziggo Sport provides ample coverage of sport from the Netherlands by broadcasting live competitive or international hockey, basketball, volleyball and handball matches.
Our ambition is to provide the best and most extensive range of entertainment available and to ensure that our customers enjoy the best viewer experience. Our customers can access our entertainment offering via the Mediabox or by using the Ziggo GO app. We offer 170 television channels as part of our standard package. Customers who subscribe to Ziggo Movies & Series (XL) receive approximately 250 movies, including documentaries and 70 exclusive series. At the beginning of 2020, Ziggo had around 6,000 episodes available to its customers, a large proportion of which came from HBO (including Game of Thrones, Billions, The Rook and Vikings). These customers also have 40 extra channels to choose from (including BBC Entertainment, Discovery Science, Love Nature and E! Entertainment). And on the Mediabox Next, customers can access the apps of services such as Netflix, YouTube, Amazon Prime, Videoland and NPO Start, amongst others.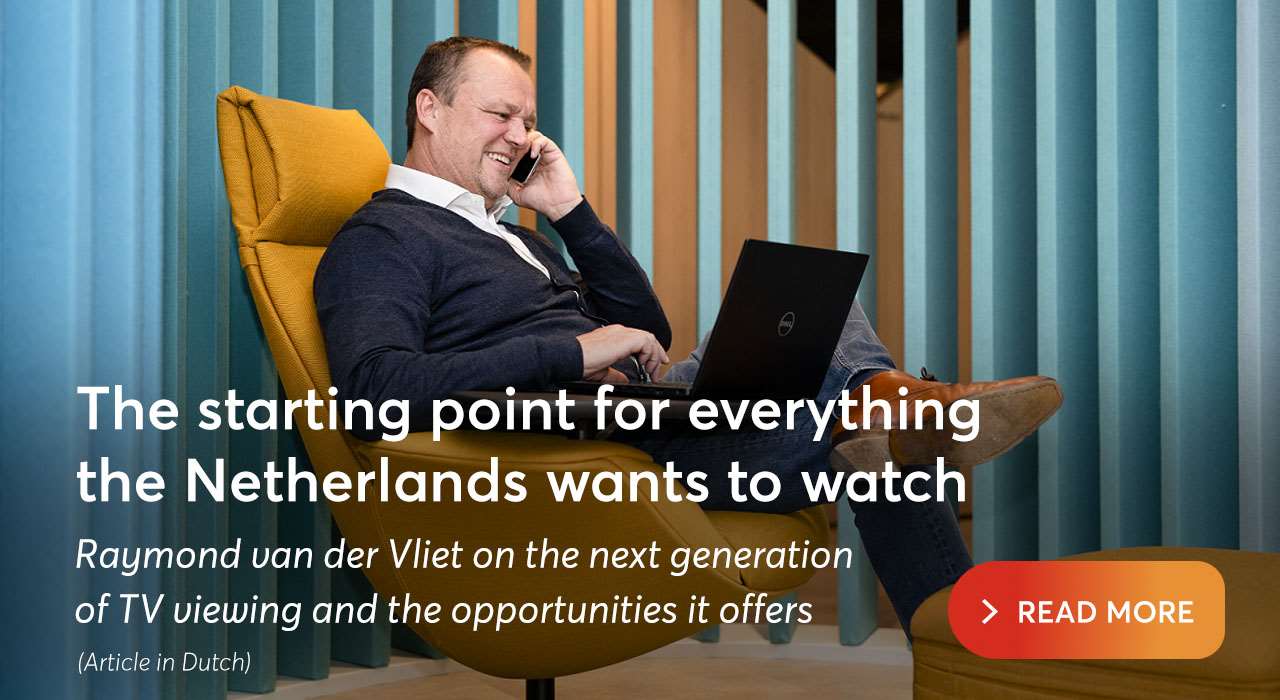 Our home customers depend on receiving a good, reliable internet access and expect trouble-free use of Wi-Fi connections. That is why we provide support wherever it is needed and in the way that it's needed. We help new customers, customers who are moving house and customers who are sent a different media box or modem to install their devices. Using the Wi-Fi Assistant app, customers are actually able to draw a map of the Wi-Fi situation in their office or home themselves. The app advises them on how to improve their Wi-Fi signal. Customers can rent or buy a Smart Wi-Fi booster from us, so that they can enjoy optimum Wi-Fi at every location inside and around their home.
How we improve the services for our business customers
We also want the products and services we provide to make a difference to our business customers. We do this with Vodafone Business. We offer fixed, mobile and integrated communication services to organisations and businesses. In order to do that, we make use of innovative and future-proof technology in the areas of smart working and the Internet of Things (IoT). Together with our partners, we strive to help all of our customers put their customers at heart of their services. We achieve this, not only by placing our networks and technologies at their disposal, but also by bringing together our partnerships, knowledge and expertise.
Increasing numbers of companies are utilising Internet of Things solutions, in order to make their company more efficient and future-proof, to improve performance or to gain a more detailed insight into their customers' needs and experiences, for example. According to the Vodafone IoT Spotlight report that was published in 2020, the COVID-19 crisis played an accelerating role herein. At VodafoneZiggo, we install around 1.5 million IoT connections a month, which can be used to link devices, sensors, computers and systems together (wirelessly). IoT enables us and our customers to automate tasks or carry them out remotely. This includes tasks such as monitoring dikes remotely, storing medicines security or reducing delays at airports. IoT data provides an insight into customers' needs, potential cost savings and transport improvements. Overall, we manage over five million IoT connections from the Netherlands.
Smart office

There are 2000 sensors, spread across desks and ceilings, in our head office at Utrecht Centraal station. These record data about how our employees are using the building. In this way, our people can see which flex spaces are free and where the other members of their team are located. Ever since the coronavirus measures have been in force, we have also been using that information to safeguard our colleagues' health and safety. It allows us to check how many staff are in the office, thereby making it easier to maintain a distance of one-and-a-half metres between colleagues.

The smartphone acts as a key to the workplace. The desk automatically adjusts to the correct height when an employee has logged in. Employees themselves decide whether to indicate where they are located and which colleagues will be able to find them. In this way, the privacy of our employees is always safeguarded. The sensors also ensure that the lighting and temperature control adjust automatically, according to the number of people present in the space where the sensors are located. This is also, therefore, a sustainable application.
In November 2020, we launched a collaboration with IoT.nxt, a subsidiary of the Vodafone Group, in order to accelerate the adoption of IoT in the Netherlands. As part of this collaboration, we are combining the software skills and sector-specific knowledge of IoT with Vodafone's market presence, its network of partners and its international IoT communication network. Working together in that way enables us to develop large-scale IoT solutions even more effectively. Providing IoT solutions of that type will enable us to assist businesses of any size and in a variety of sectors (such as the health sector, manufacturing industry, the transportation sector and the energy sector) during their digital transformation.
The ability to work together anytime and anywhere, regardless of the workplace, is more relevant than ever. COVID-19 has ensures that every company now recognises the value of an effective digital workplace and is willing to invest therein. We help our customers achieve this by means of our 'Smarter Working' solutions, which combine a variety of technologies to create the ideal working environment. We look to see which solutions would suit the organisation the most, how they can ensure that they can be contactable anytime and anywhere and what steps will be needed in connection with privacy and data security. This results in pleasant and secure digital workplaces. We also ensure that our customers can further reduce their commuting and thus their ecological footprint.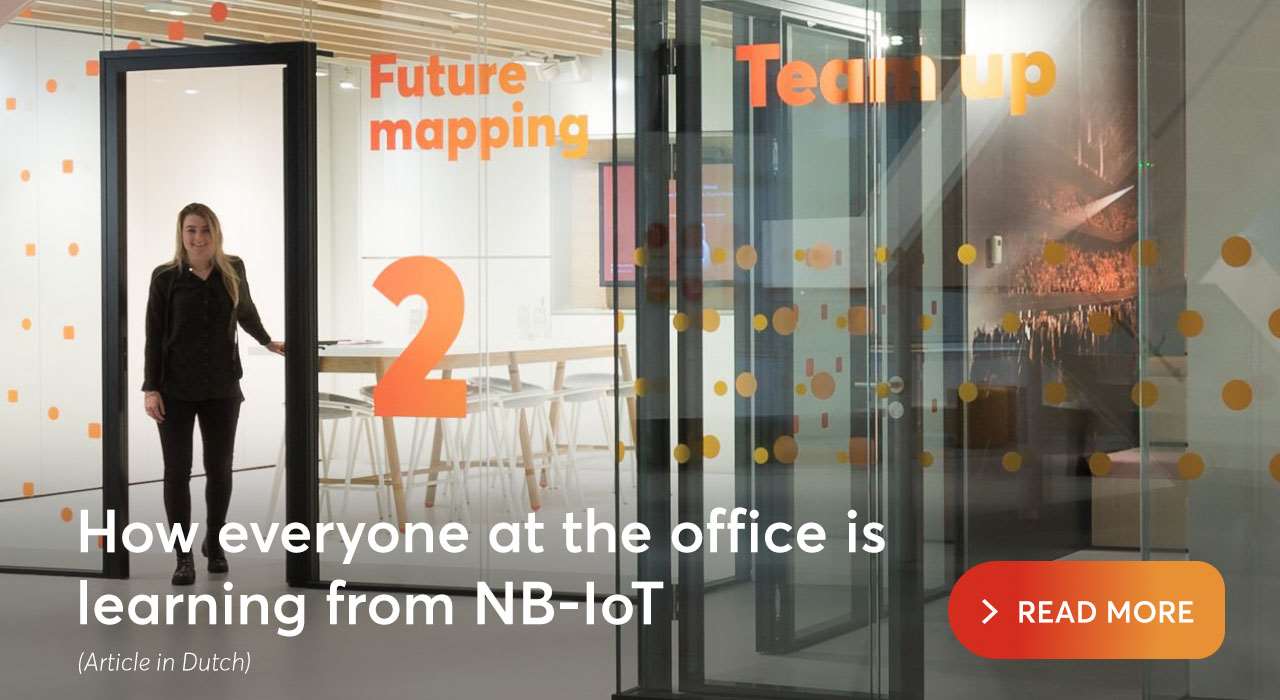 In May 2019, VodafoneZiggo launched Vodafone Flex, a platform that responds to the need amongst business owners to obtain a more insight into the company's network. With Vodafone Flex, business can set up a secure and reliable company network within 24 hours. The company itself determines its data limits and sectors the services it requires, such as the ability to work from home, or superfast Wi-Fi at the workplace. The platform also provides an insight into performance and consumption. Customers are able to see how much bandwidth each application uses and retain control of the amount of electricity and data that is being consumed. As Flex is more efficient than traditional network systems, it is also more sustainable. For example, a company may decide that it only wants to make a large amount of bandwidth available during the day. Less bandwidth means that energy consumption will be lower.
In 2020, we expanded Vodafone Flex with the addition of the Vodafone Business Marketplace. This is an app store that is available to customers of Vodafone Flex, in which they can purchase additional Workplace Collaboration, IoT and Security services.
In November 2020, we introduced the Business scan, an online tool, with which business owners can obtain a personalised recommendation that sets out what they need. That recommendation is based on a list of questions and makes use of smart algorithms integrated within the tool. As part of the process, the scan also looks at the sector in which the business is active. Based on specific objectives and ambitions, the tool then provides a tailor-made recommendation.